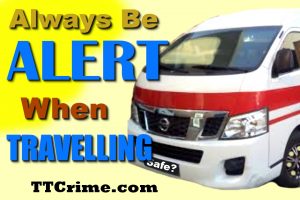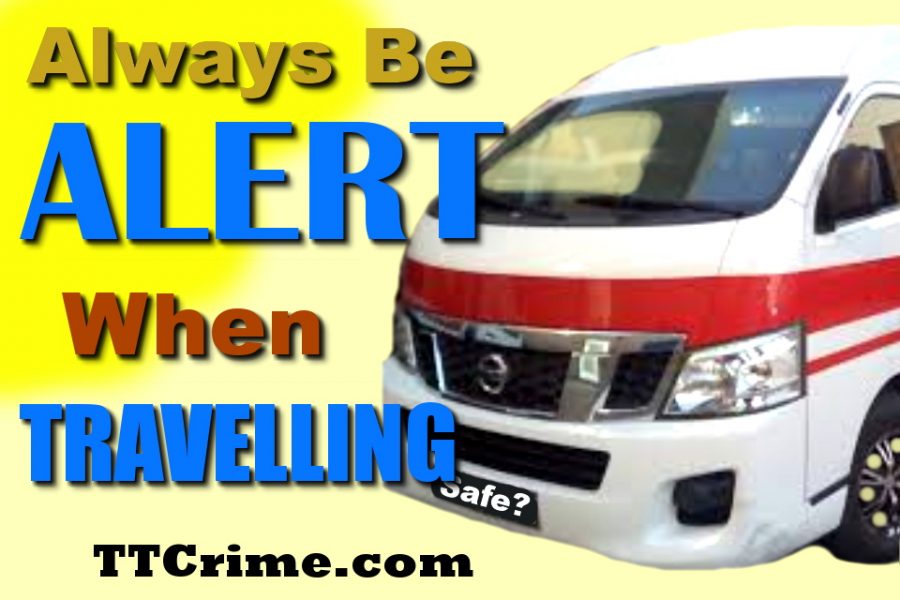 In Trinidad and Tobago, there may be times when your vehicle breaks down, or you do not have a vehicle at your convenience for transportation. Sometimes, you may ask for a neighbor or a friend to pick you or drop you at a specific destination and they may be unavailable. If you encounter this situation, what exactly do you do as an alternative? This is why there is a maxi taxi system in Trinidad and Tobago.
MAXI Vs. TAXI
For a specific fare, you can take a maxi or a taxi to transport you to the destination you want. Maxis can only go in one looped route and the fare varies on how far you decide to stop within that route; anything that is off-route will cost more. Taxis can also do the same thing, but can also go to other routes as well; however they may cost more than the usual maxis or even buses. You should always investigate or research what are the fares for maxis, taxis and buses before you decide to take them at all. Otherwise, you may enter one of them unprepared for the fee involved and / or be ripped off.
When you hail a maxi, it is important to check how many seats are available to you. Is it packed with people, giving you very little space to be comfortable in? Are the only remaining seats are right next to people who may look like suspicious characters or possibly bad company? If so, you may want a different taxi to get into next time. Sometimes, there may not be many maxis to choose from so you may have no actual choice to get into one; and face the circumstances and risks.
Another factor to observe when hailing a taxi is its license plate, are the first letters a "P" or an "H"? Those with an "H" as the first letter on their plate is a legal, licensed taxi that are on the streets like they are supposed to be, picking up customers when they feel like. However, the "P" vehicles are not; they are only just simple private cars that also go along with the available 'taxi' options. You should never choose the private cars over the legal taxis that are available! It is unsafe and these drivers can charge you anything they want since they are not part of the taxi association. Taking a private car should only be your very last resort if there are no taxis at all for a long time; and you are not in a good location either.
BE OBSERVANT
You never know who is behind the wheel with private cars or even real taxis, This is why you need to make sure to do your best and observe before and after you hail them down! You can observe the driver by his behavior and looks. Is he well kept? Staring you down with a certain look? Does he emit a possibly bad aura?
Taking note of these details quickly will help you determine your future situation if you make a decision. Of course, some people may not care about it since they just want to arrive to their destination quickly but despite all of this this, it is still important to pay at least some attention to the driver just in case. You can take notice by the way they drive, if they drive recklessly then you'd know what to expect after you take your seat in their vehicle.
After a long day, when you take a maxi/taxi, you have to still watch your surroundings, especially outside to know where you can drop. Sometimes, depending on the destination you must know the right times to drop in order for you to be at a safe, non-isolated spot.
At your intended destination, will you at your desired destination or very nearby the place you wish to go? Or will you have to take a walk to a different route after the taxi? These questions you must ask yourself in order to increase your chances of safety. If you take a taxi and it's getting late at night then dropping to an isolated place would not be a safe option for you, unless there is no choice at all, which is understandable.
Even though it may be a long day after work or school, you must stay awake just in case; if you fall asleep you may miss the location you wanted to drop at! Make sure to get as much rest as you can before you step foot outside.
CHECK YOUR SURROUNDINGS
Usually, when you hear tips of being 'street smart' or make sure to check your surroundings, they really mean it. Observe everyone around you at all times. Sometimes you never know who may be secretly on your case to see where and when you go out. Obviously, it's not going to be everyone, but it may be someone who holds grudges against you or perhaps want to do something to you that you may not want at all, such as the crime of theft or stalking. Some would take the opportunity by following you without your knowledge.
When taking a taxi, you need to make sure from beforehand that no one is monitoring you. You wouldn't want them to know your location, as you walk to home, no? This is why you must observe your surroundings just in case. If they ARE following you then you should drop at a different location that is not isolated to throw the person off. However, it may be just a coincidence that the person MAY be going at the same destination as you are going, that's why you have to be careful in observing the person's behavior (are they staring? Always watching or being around you? Have you ever seen this person in the past before? Etc.)
If the person becomes more and more suspicious that raises some red flags all around you, then you can call the police for this situation, your safety always goes first; it is best safe than sorry at times like this. Always make sure to know all of your clues and hints before you do this…You do not want to end up accusing a person wrongfully.
In conclusion, it is important to know the precautions you must take when using public transportation in Trinidad and Tobago, especially maxis / taxis. No matter what situation goes on, your safety goes first above all!