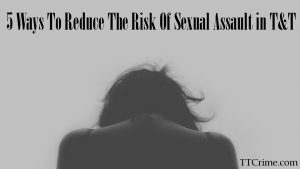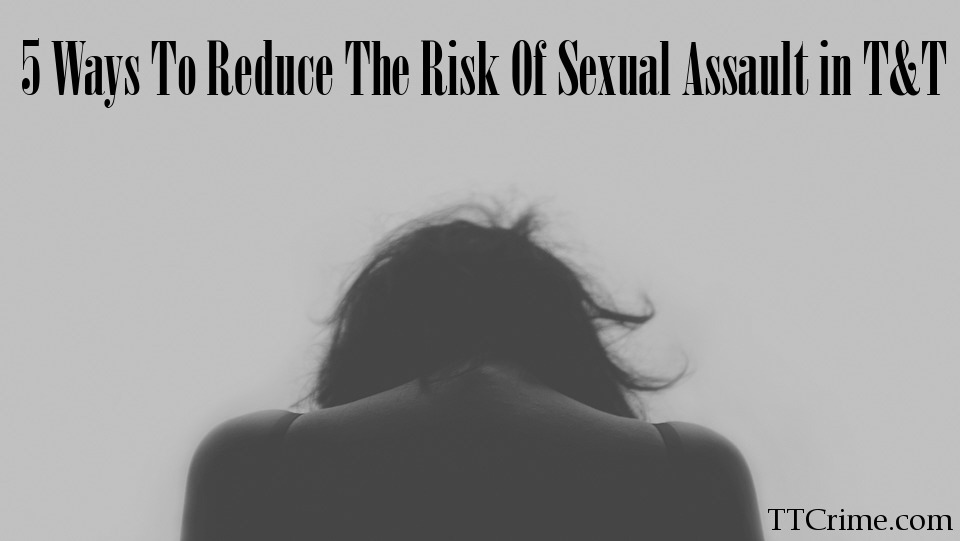 According to the US Embassy in Trinidad & Tobago, there were 46 reports of rape, incest and other sexual offenses recorded in this category for the month of January 2017.
It means there was a 119% increase over the 21 reports recorded during the previous month of December, 2016. The 46 reports in January, 2017 represent a 9.5% increase over the 42 reports in this category reported during the corresponding month of January, 2016. These statistics are alarming for a small country such as ours.
There are many types of sexual assault but this article will deal specifically with sexual assault done by strangers. It is a serious crime that can affect the lives of anyone no matter their age, gender, profession or social background.
The following are some useful tips that can help lessen the chances of being assaulted in Trinidad & Tobago.
NEVER WALK/JOG/RUN ALONE
We are living in times where we have to protect ourselves at all times. Walking and jogging alone, especially after dark has become an unsafe activity regardless of the area. Therefore, please take the necessary precautions. Bringing one or two friends along can minimize the risks and allows you to spend some quality time with them.
KEEP CAR WINDOWS UP AND DOORS LOCKED
Be aware of your surroundings at all times especially when you return to your car. Avoid using your phone or listening to music. Perpetrators will be seeking opportunities of distraction on your part to attack, therefore all your senses should be focus on getting inside the car and locking all doors and windows and drive away without lingering around.
ALWAYS CLOSE AND LOCK YOUR DOOR AT HOME
Sometimes, it might feel like you are living inside a prison cell. But the truth is that the criminal element often times is stalking their victims before attacking them. Make it a habit to close and locks your doors no matter the time of the day. Sexual assault happens at any time during the day. Change your routine often so you don't indirectly provide information about your whereabouts.
CHECK WHO IS AT THE DOOR BEFORE OPENING
Consider investing in a peephole to help you determine who is behind the door. Do not open the door if you are unable to recognize the person. If they are wearing any type of uniform (police, WASA, T&TEC) ask for identification first and if possible, make a quick call to find out if these companies have sent any employees or officers to your area.
NEVER POST YOUR PERSONAL INFORMATION ON SOCIAL MEDIA
We see it all the time, people tagging their location on Facebook and Instagram along with statuses that read "I am alone at home" or similar. It is a very unsafe practice. Use social media wisely.
DO NOT MEET STRANGERS ONLINE
There are many individuals who meet strangers online, and they are sexually assaulted the same day. Be careful. It does not matter what the person might look like or where they come from, when you talk to someone online you really don't know who you will be meeting in person. If you must, carry a friend with you. Never go alone.
If you go to parties often, be aware of your alcohol consumption and keep an eye on your drinks at all times. It is not uncommon for criminals to add drugs to the drinks of their potential victims in order to make them incoherent so they assault them later. Be observant. Pay attention to your surroundings.
Most importantly, don't be afraid to be assertive. Perpetrators look for easy targets and one of the many ways you can emphasize that assertiveness is by not only looking the part but also by taking an active role in learning how to defend yourself. If possible, take a self-defense course that can empower you.
Don't live in fear, enjoy life and take the necessary precautions.